SmartPort Connecting Knowledge Summit 2016
Worldhotel Wings Rotterdam | The Netherlands | 24 November 2016
Industry leaders, innovative governments and international top scientists gathered on November 24 for the first edition of the SmartPort Summit to learn about the latest scientific insights of the effect of transitions on ports and port-related businesses.
The first SmartPort Summit gave an insight on tomorrows challenges by our Young Professionals in the session 'Green meets Grey'.
 Gerd Leonhard, our key speaker and author of Technology vs. Humanity, addressed topics such as digital darwinism and the challenges of digital transformation, the redefinition of human-machine relationships, the future of work and jobs, privacy in the era of big data and the sharing economy.
Themes
The First SmartPort Connecting Knowledge Summit 2016 offered a full-day program consisting of a combination of presentations and sessions. Alongside there was quality time for networking, matchmaking and business.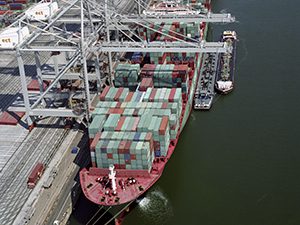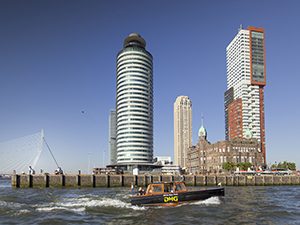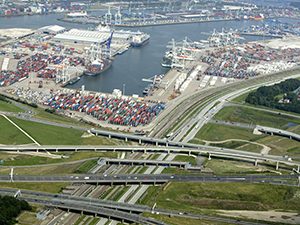 Futureproof Port Infrastructure